November 17, 2017
You may be aware that Sun Devils and Wildcats don't play nice together, but did you know the reason why? A long and complicated history exists between both schools and there's no better display of this rivalry than the annual Territorial Cup. As our Sun Devils prepare to take the field the day after Thanksgiving, be sure to reserve your tickets and brush up on your football history.
1. Arizona State University and the University of Arizona played for the first Territorial Cup on November 30, 1899. ASU (then known as Tempe Normal School of Arizona) CRUSHED UofA by a score of 11–2.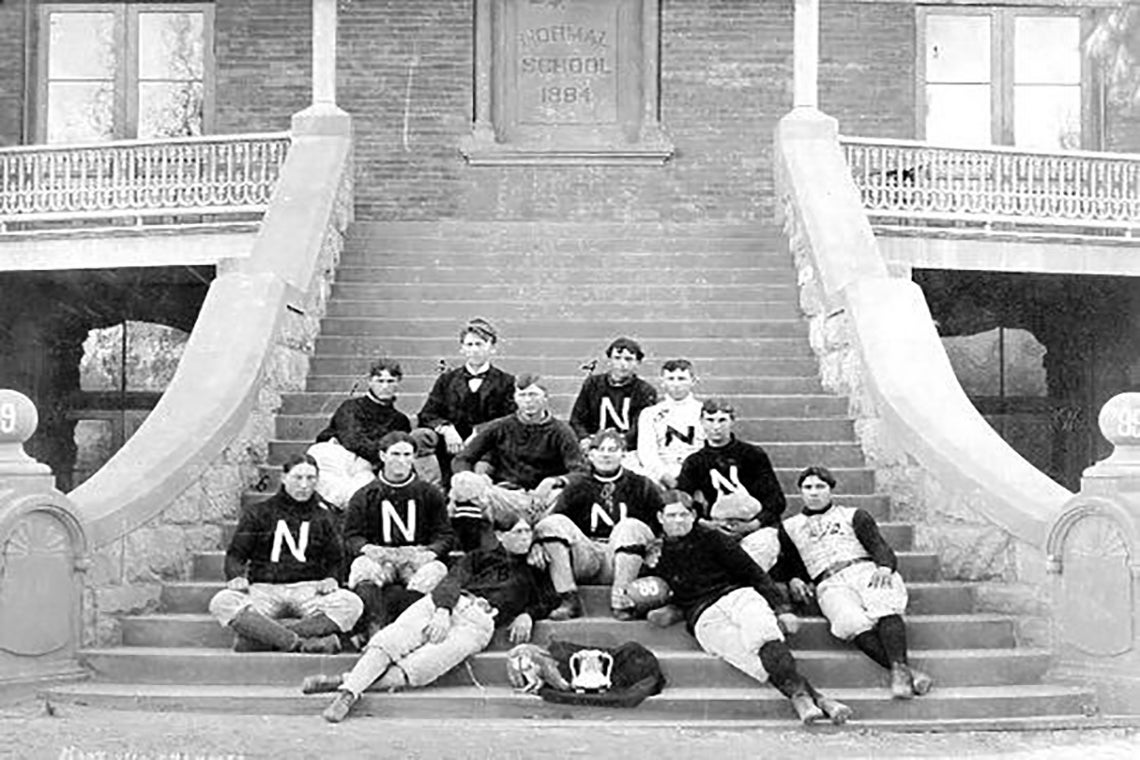 Photo c/o: Arizona State University Library
2. Despite other rivalry games claiming to be the oldest played with a trophy, they are wrong. Nobody touches The Territorial Cup, which is certified by the NCAA as the oldest rivalry trophy in college football. It's more than a decade older than our state, earning its name because Arizona was a U.S. territory at the time of its creation.
Photo c/o: ASU Photoshelter
3. After the original meeting between the two schools, the cup went missing until 1980 when it was rediscovered in a church basement near the ASU Tempe campus. It was later authenticated as the original trophy by the NCAA.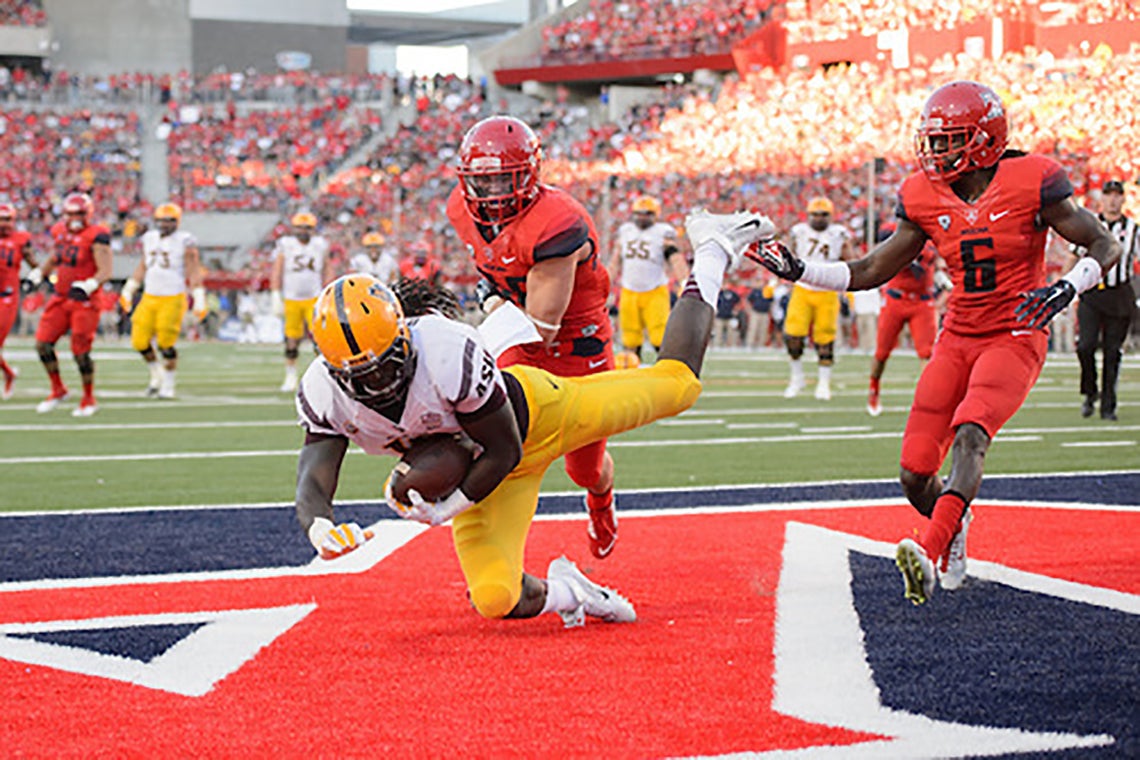 Photo c/o: ASU Photoshelter
4. Also known as the "Duel in the Desert", the rivalry game has been played 90 times and has occurred annually since 1946 with games rotating between one the greatest college towns and best fans in America and Tucson each season.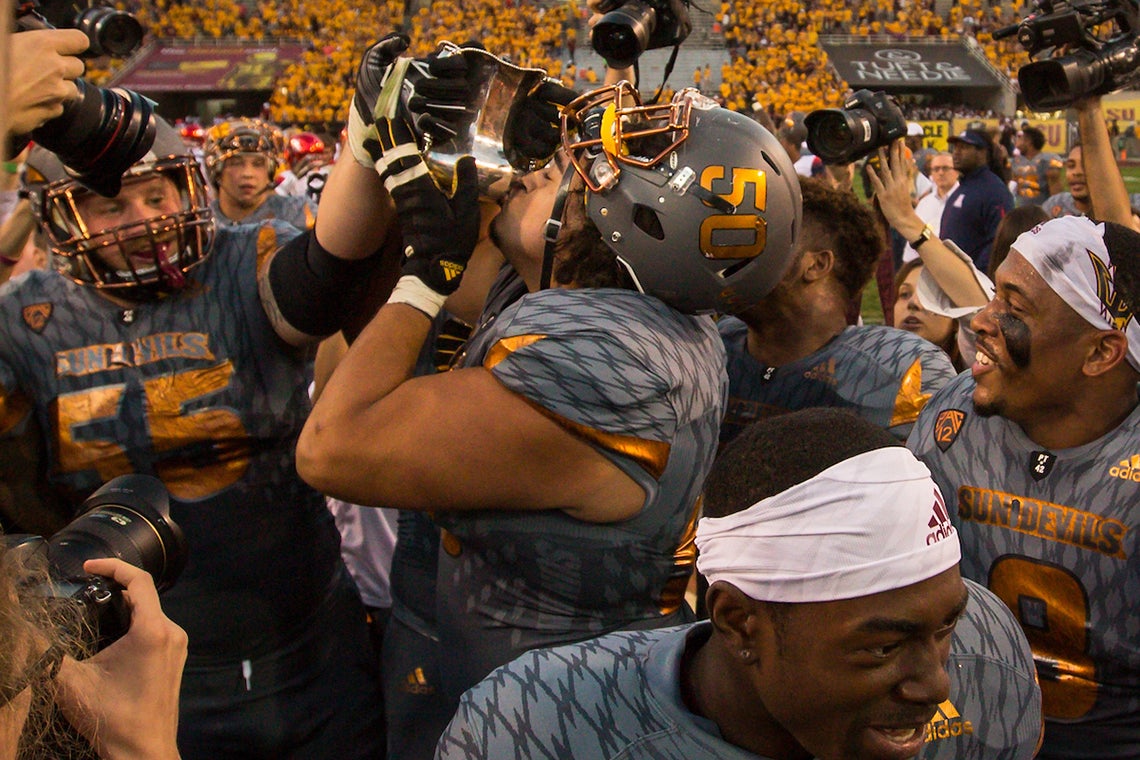 Photo c/o: ASU Photoshelter
5. The overall record of the rivalry is 49 – 40 – 1 in favor of the UofA. The teams recorded a 24 – 24 tie in the 1987. Not to worry, ASU will close that gap by 1 on Saturday November 25th. Don't miss it.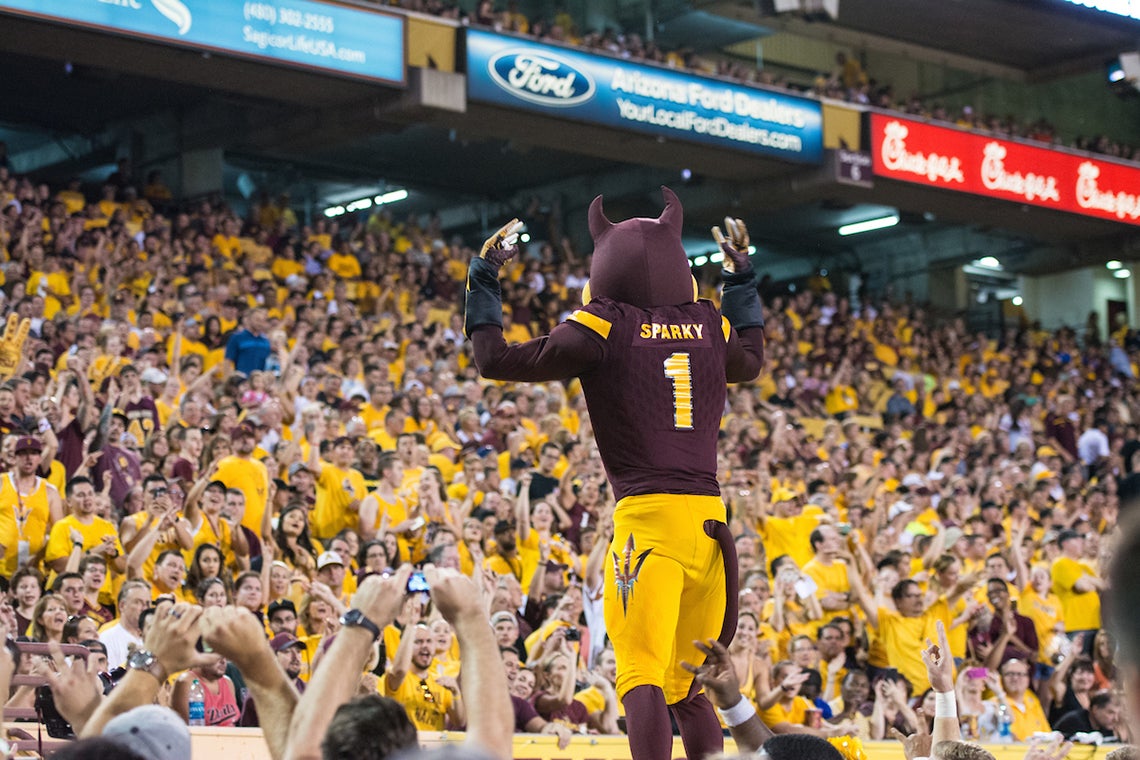 Photo c/o: ASU Photoshelter
Students: Secure your ticket and a guest pass for a friend. The Territorial Cup is a game you won't want to miss.
Already going to the game? Show your passion for the rivalry on Facebook with this Territorial Cup game social media cover and use #NoPityForTheKitty to document your game day experience. We'll see you on Saturday, Nov. 25 at 2:30 p.m. at Sun Devil Stadium.