ASU grads challenge comfort levels while serving in the Peace Corps and learn how to thrive living with uncertainty
Graduate student and ASU Peace Corps recruiter Jennifer Manzanillo fully embraces the 1981 slogan of the Corps being the "toughest job you'll ever love." Her service, fractured by COVID-19, meant accepting the unknown and challenging her fears. By doing so, she developed life-long friendships and the knowledge she can thrive while working with other volunteers on grassroots projects in an underserved country.  
Manzanillo works at ASU as a management intern with Career and Professional Development Services and says her time spent serving taught her to persevere and thrive in uncomfortable situations. This included not knowing the language of the country she served in or any of the people she would be living and working with.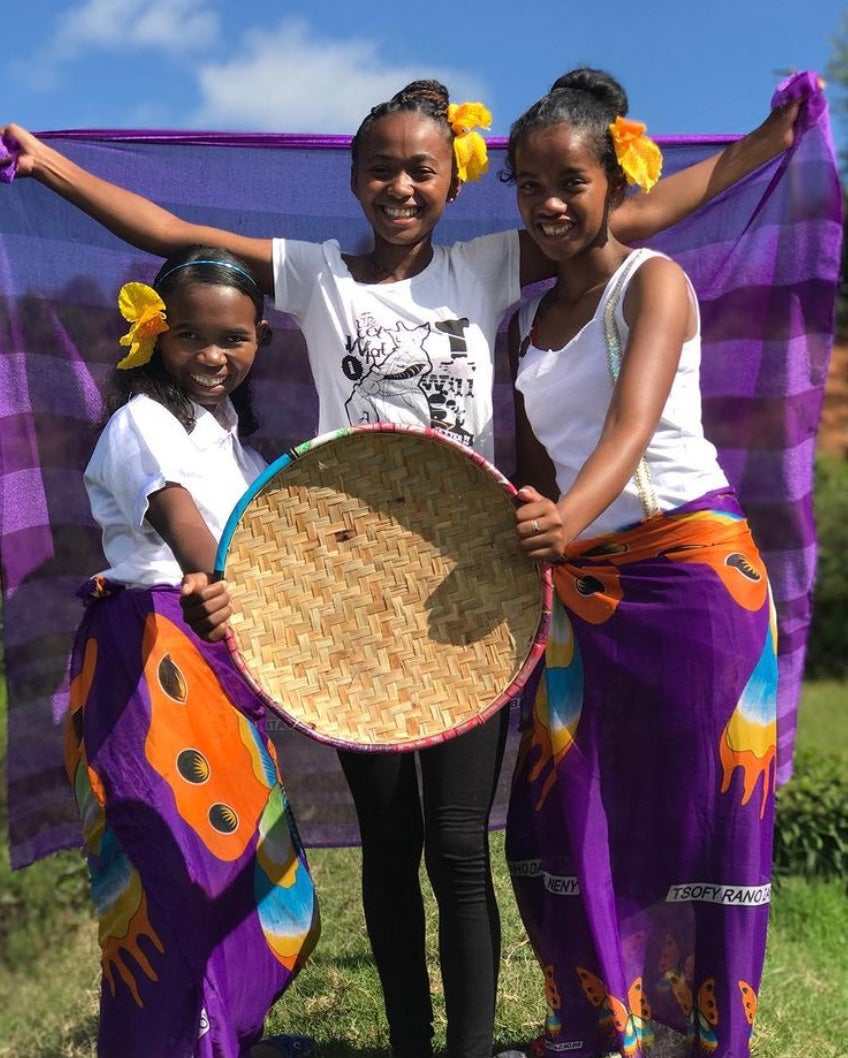 "The most challenging part of my Peace Corps time was embracing the fear of the unknown," Manzanillo said. "Fear was a recurring theme throughout my Peace Corps service (in Madagascar) and something I learned to overcome and embrace at different stages of my service. One example is being unable to speak a word of Malagasy and being terrified during my first meeting with my host family during my training. Embracing this fear taught me to learn to communicate with people beyond just speaking with them, but using my eyes, body language and the arts to connect with others."
Manzanillo was a Peace Corps 2017 volunteer in Madagascar. Currently she is working on her graduate degree in global entrepreneurship in the Thunderbird School of Global Management and is a point of contact for students who want to learn more about the Peace Corps and how to serve. Arizona State University has a proud tradition of service within the Peace Corps; it is the No. 1 top-producing school in Arizona for volunteers
Operating outside of Manzanillo's comfort zone meant training with other volunteers from various parts of the United States, learning a new language in less than three months, and being the only American in a community in a foreign country. It also meant adapting and collaborating with others to complete projects and meet community goals and objectives.
"An example of (collaboration) was working with my counterpart, who was the middle school director and (who) had been working hard to start a garden in her school but was unsuccessful," Manzanillo said. "My farming experience was very limited, but I managed to find another agriculture volunteer who was willing to collaborate with us to start the garden. This resulted in the creation of a very healthy permagarden in which students, families and teachers all work the garden and have learned new farming techniques."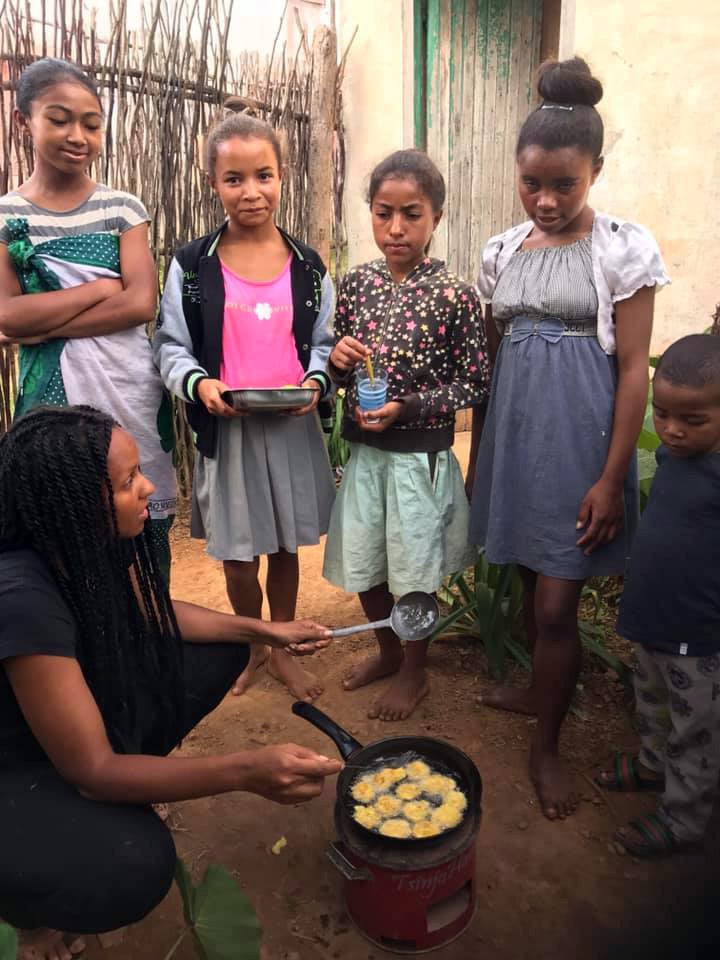 Two ASU programs encourage Sun Devils to serve
The Peace Corps benefits students who want to discover their place in the world, and how to make a difference within it. Two programs at ASU help students make this leap of faith and commit to the 27-month program like Manzanillo did. The first is a Peace Corps study abroad program, a for-credit program in the spring where participants travel to a Peace Corps country to see what volunteer service looks like. The next travel dates for the program are March 4-12, 2023 to the Dominican Republic and includes ASU tuition for 1-3 credits, housing in double rooms, three meals per day, site visits and cultural events, in-country transportation, ASU faculty support and international health insurance. Cost is $2,965, plus airfare. Application deadline is November 29.
Sun Devil graduate Andra Hullinger took part in the study abroad program as well as the semester Peace Corps course, both of which cemented her drive to participate and make a difference. These education opportunities helped manage her expectations of service and provided a foundation and network to rely on once she entered the Corps and her service station in Uganda.
"The world is beautiful and so different everywhere we go but we forget that, especially being in the USA," Hullinger said. "I want to see the world but not just for fun. I want to be a global citizen where I go to the actual backbone of the countries I visit. I want to see the unmanicured areas because I feel this is the best way to learn about yourself and the culture of the country you get to visit."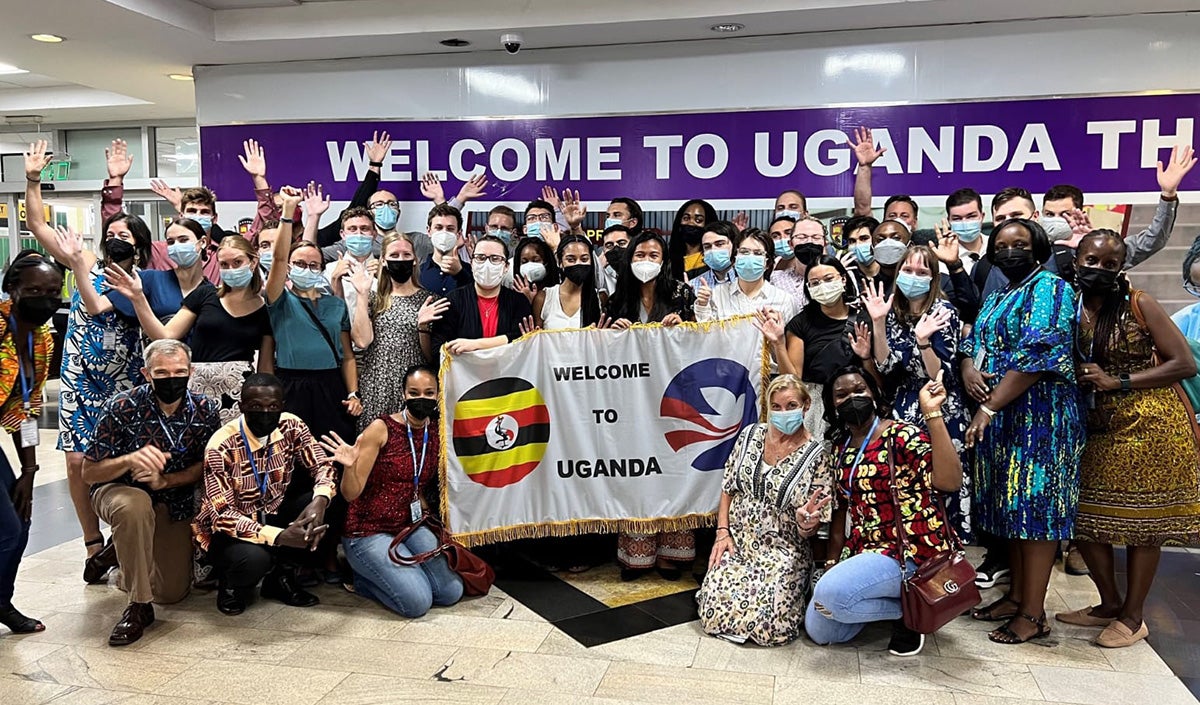 Hullinger encourages fellow Sun Devils to experience a taste of the Peace Corps by taking course IDS 355, the Peace Corps Prep Seminar, taught by ASU professor and former Corps volunteer Jessica Hirshorn. In addition to teaching organizational leadership and interdisciplinary studies and leading study abroad programs at ASU, Hirshorn is directly involved in the Peace Corps Prep program.
Every fall for the past six years she has taught IDS 355 and helped many students determine if Peace Corps service is right for them. Hirshorn's passion for creating bridges and positive change between cultures is evident in her background; she holds a doctorate in educational foundations with an emphasis in multicultural education and sociology of education from the University of Houston and most recently was a Fulbright Scholar in Warsaw, Poland, teaching at the University of Warsaw.
Service in the Corps forges future leaders
Service in the Corps creates the leaders today that are needed tomorrow due to the immersive nature of the program. These benefits and the reality of serving are outlined in detail in the seminar Hirshorn teaches, which includes Peace Corps volunteer guest speakers, cultural competency-building field trips and in-depth discussions. Hirshorn says students who participate are uniquely qualified to make the world a better place based on the skills and knowledge they gain by being in the Corps. 
"Being a Peace Corps volunteer requires important leadership skills such as flexibility, adaptability, patience, empathy, creative problem solving, resourcefulness, diplomacy, humility, cultural competence, teamwork, and ethics," Hirshorn explains. "The Peace Corps teaches volunteers to listen to and assess the community's needs. It teaches them how to empower others and provide them with the skills and resources needed to meet their goals and objectives. Additionally, the Peace Corps helps volunteers become culturally competent leaders, citizens of the world, and stewards of our planet.​​"
Post COVID-19, there is an urgent need for volunteers to serve in the Peace Corps, Hirshorn said, and the Corps is actively recruiting for a variety of posts world-wide. During the pandemic, all volunteers were pulled from their duty posts and returned to their country or origin, a situation Manzanillo found herself in. Although her term of service was cut short, she still corresponds with her host family and the people she served with in Madagascar.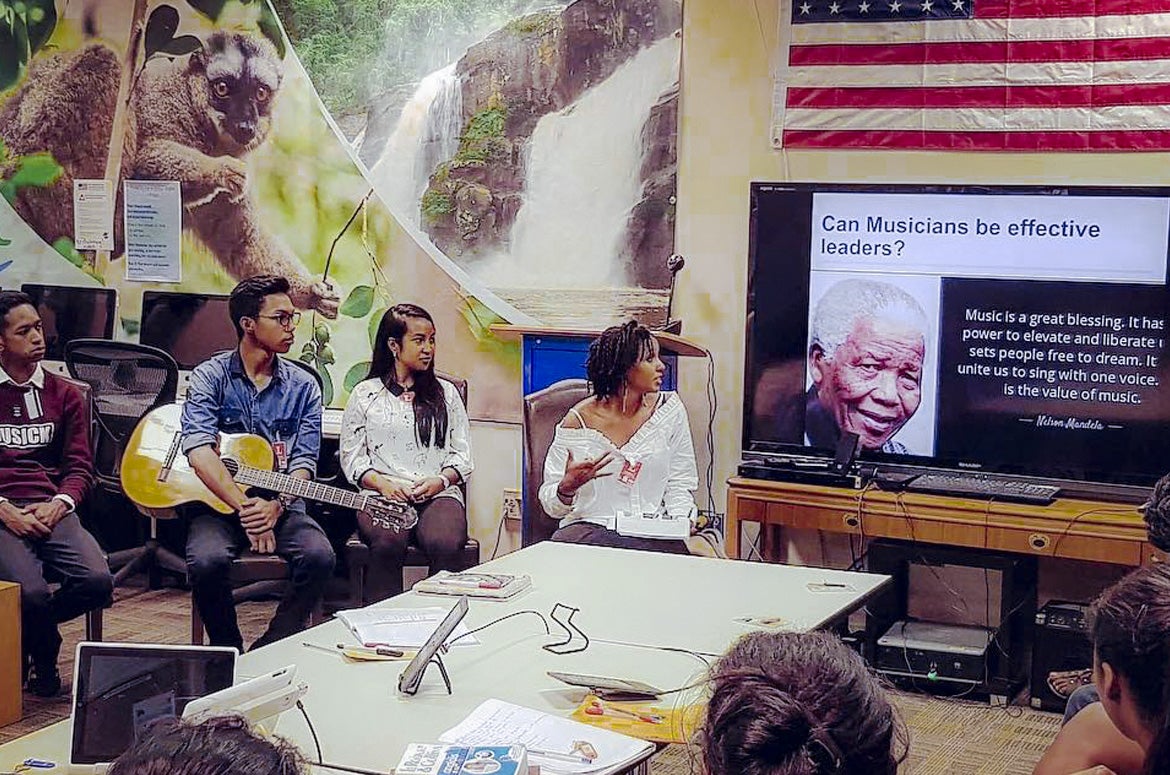 "The most rewarding aspect of serving in the Peace Corps was my lifelong friendships with host country nationals in Madagascar. I have kept in touch with many of them after being evacuated from Madagascar and throughout the pandemic," Manzanillo said. "The friendships and the lives of volunteers impacted by working together on grassroots endeavors with community members and counterparts positively impact these communities in ways that go beyond a volunteer's time in service. There is one story of a Peace Corps volunteer who taught English in Peru in 1965 who (had a) student that went on to become the president of Peru (story link). This is just one example of many of the impact volunteers have by embracing discomfort to inspire the potential in others."
Volunteers are paid a monthly living allowance, health insurance, vacation time for travel and post-service federal employment incentives/priority and post-service transition funds as part of the benefits of service. As part of the discovery process of deciding whether to serve, Manzanillo said keeping an open mind and realizing Peace Corps service looks different for everyone will help in making the life-changing decision to join.
"Prospective students and future Peace Corps volunteers should understand that Peace Corps service is multi-dimensional, and everyone's motivations, goals, and experiences during service are different," Manzanillo said. "The ability to remain open and flexible throughout the application process and during Peace Corps service has been a consistent quality among volunteers who have benefitted from the experience and found it rewarding. Additionally, having a curiosity about different cultures with a dash of an adventurous spirit positively contributes to the Peace Corps experience."
 To register for the study-abroad trip in the spring and to find out more about serving in the Peace Corps, visit eoss.asu.edu/peacecorps.
7 minutes