Black History Month celebrates achievement, culture and history at ASU
2 minutes
Black History Month is recognized during the month of February each year to honor the achievements, contributions, culture and history of the African American community. At ASU, Black History Month is celebrated with student-led events on each ASU campus.
Throughout the year, the Black African Coalition at ASU hosts community events on campus in addition to the celebrations each February. These events provide important opportunities to strengthen community and make new connections.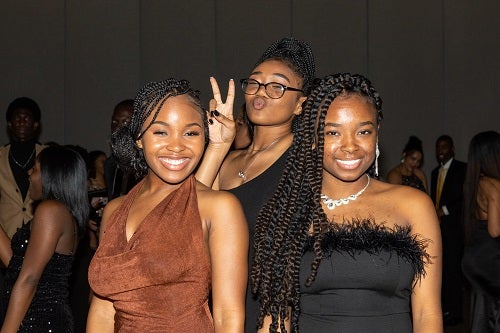 Carl Mitchell, a painting and drawing major at ASU, attended the Black African Coalition's Sip 'N Paint event during fall Welcome. Mitchell is from Gilbert, Arizona, and was one of roughly 10 or so Black students in his high school. He said that these events are important because they show representation on campus. 
Anna Villard, a sociology major, attended the Sip 'N Paint event as well and said having your community represented on campus is important for students. 
"It's nice to come out and see that there are other people who look like you and that there are other people that relate to you when normally, there wouldn't be a lot," she said. 
Black History Month in 2022 at ASU featured the annual Black Excellence Ball, the Black History Month Poetry Explosion, themed basketball cames and more. You can find a full list of events here, and you can connect with ASU's Black African Coalition for year-round community building on campus.