Computer science major takes coding skills to GoDaddy
Diep Tran is a computer science major at ASU's Tempe campus and will be a junior this fall semester. This summer, she intered as a software development engineer intern with GoDaddy at its Gilbert office. 
We asked Tran about how she landed the internship and her tips for future interns in this edition of Sun Devils at Work. 
What are you doing at your internship? 
I have been working in a hosting team delivering real code and working with Java, Python and React.
How did you find out about your internship? 
I heard about it directly from the GoDaddy college recruiter during the GoDaddy Tempe office tour organized by GoDaddy and the Women in Computer Science student organization.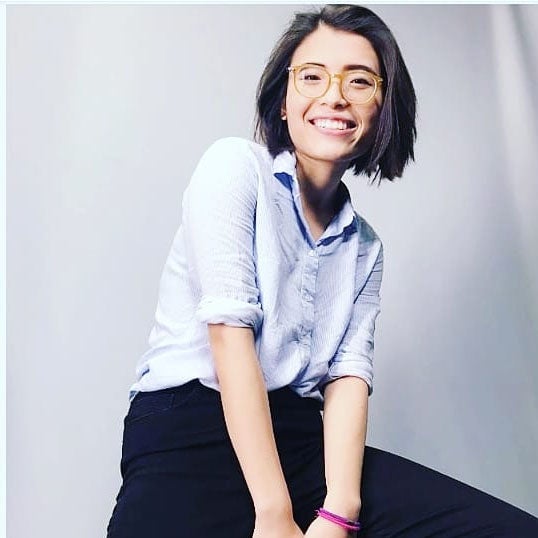 What was the application process like? 
I sent my resume to the college recruiter, who connected me to different teams to find a match. Once there was a match, I went through three rounds of interviews. The first one was a HackerRank online interview, the second was an in-person coding interview and the third one was mainly getting to know the team and confirming to see if I would be a good match as an intern for the team. That process spanned around two to three months during fall 2018. 
What did you do at ASU that helped you get your internship? 
I was a member of Women in Computer Science, which helped me come in contact with the college recruiter. I got the ASU Grace Hopper internship, where I got the second interview with GoDaddy. 
My previous experience also included an undergraduate research position at CUbiC Lab in CIDSE and also as a FURI researcher. I am also a member of Barrett, the Honors College, and the Grand Challenge Scholars Program.
What are your tips for future interns to get an internship?
Don't be afraid to go to clubs that relate to your major (example: for computer science, go to SoDA or WICS — you don't have to be a woman to be a member!) This is where some companies connect and look for interns, even before the fall career fair.
Also for computer science majors, brush up on your HackerRank and Leetcode skills: Spend a few hours every week to solve the easy problems and gradually move on to newer problems. 
The most important thing that I want to let everyone know is don't be ashamed of the fact that you are still learning. Even in coding interviews, the interviewer is not looking for a know-it-all, especially for freshmen and sophomores. 
They want someone who has a curious mentality and is willing to learn or adapt to new technology and who is able to work in a team. I asked (technically) very dumb questions during my HackerRank interview, and I think everyone should not be afraid to do so. The interviewer is not trying to trip you up. They want to see you succeed. Don't be sad if you did not get to the next round; keep searching and you will eventually find the right position. I had many failed interviews before I got to GoDaddy. 
What are your career aspirations?
I want to be a software developer after graduating. Currently I am very interested in application and software development, but that may change in the future, as I am open to learning new things. 
3 minutes