Women in STEM and Engineering club at ASU Poly demonstrates the meaning of girl power
Everyone loves a good comeback story. It is something we all can relate to. The Women in Stem and Engineering club at ASU's Polytechnic campus has embarked on their own comeback story, revamping the club after it went dormant a few years ago. It has been about a year since the re-establishment of the club, and with a new executive board, the club is ready to take on the world. 
Shannon McBreen, a junior in mechanical engineering systems, was the brains behind the revamp of WISE and is now studying abroad in Brisbane, Australia. Megan Ayala, a senior in aeronautical management technology, is the president this semester, until she graduates in December 2019. 
"Shannon saw a common theme of women being the only woman in their STEM [science, technology, engineering and mathematics] related classes here on the Polytechnic campus," Ayala said. "After gathering some of her closest friends and classmates, they were 100% all-in after the first meeting."
Finding other women in STEM fields can be difficult since they are typically male-dominated. The students needed a place where they could connect with other women both socially and professionally.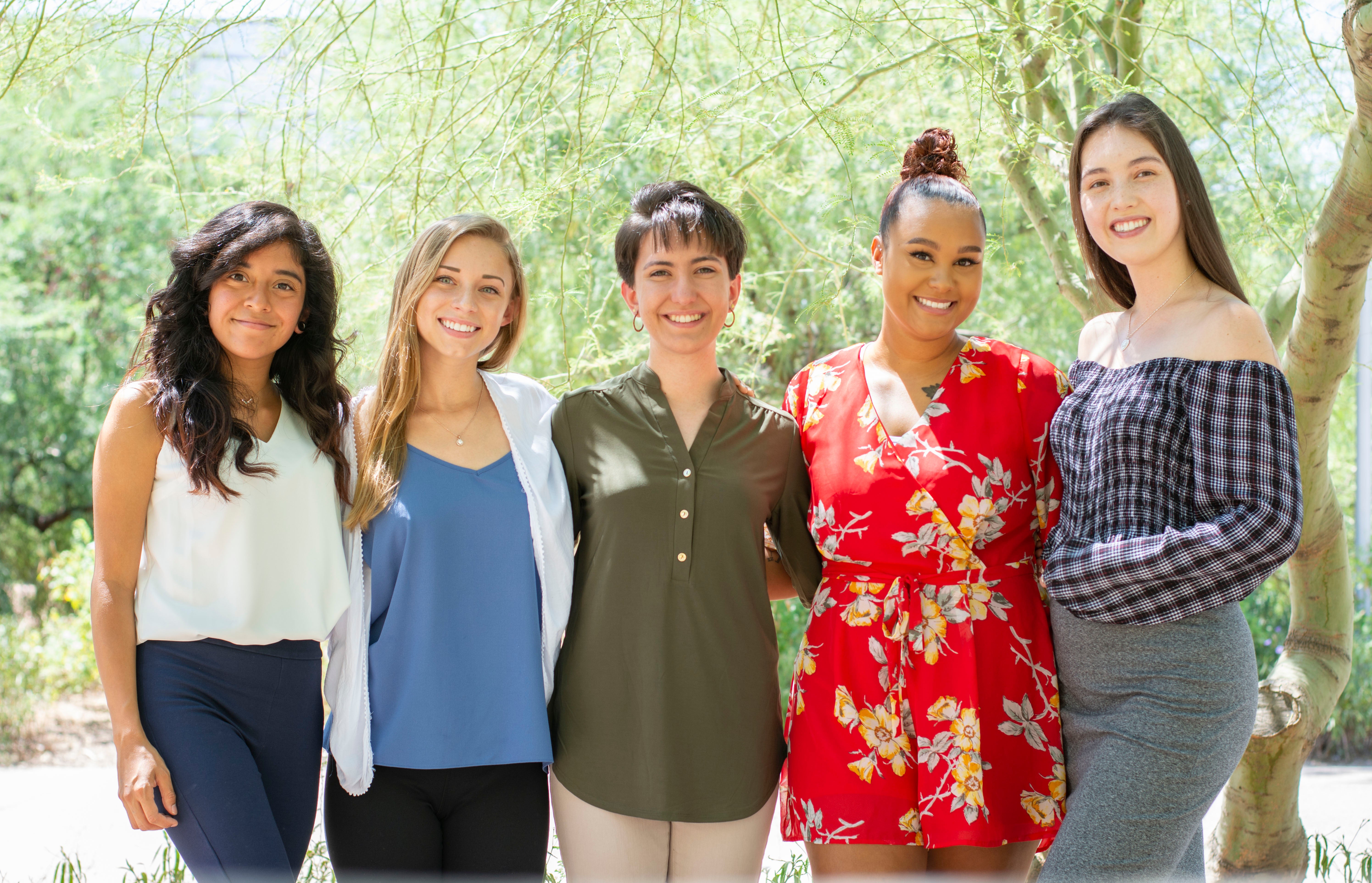 "It's important to have a group like WISE because women can have that support from other women who understand what it's like to work in male-dominated industries," Ayala said. "Many of us have experienced the frustration and isolation that sometimes comes from being the only girl in a class or in a group project, and WISE provides that sense of 'Hey girl! You are not alone here!'" 
Talking to some of the graduated former WISE executive members to find out what really caused the dismantling of the previous chapter, the new WISE team gained a lot of insight into how to be successful. They discovered that they needed to be sure to keep upper-division students engaged and retain their leadership in addition to building skills for first- and second-year students. 
Knowing this information, the new executive board has taken what the club has learned from the past and changed their goals to reflect an organization that will be sustainable. 
"We are working as hard as we can to establish a really solid foundation for this club so that it can continue to flourish long after we all graduate," Ayala said. "That means building our membership numbers and deciding what we want this club to accomplish and how we are going to accomplish it. We are focusing on building skills and connections that will help our members succeed both during and after their time at ASU as well as doing outreach and volunteering for our community."
Each leader has their own focuses and goals for the group based off their positions. Rachel Hayden, a sophomore majoring in mechanical engineering systems, is the secretary of WISE. 
"My goals are to create a safe space for women at the Poly campus to share our knowledge and experiences throughout our college careers, to reach out to girls and give them confidence in the STEM community and to develop my professional development skills," Hayden said. 
Lien White, a junior majoring in robotics engineering and the outreach coordinator for WISE, is using her position to connect with ASU Preparatory Polytechnic STEM Academy, located on the ASU Polytechnic campus, at least once a month. She is creating mini-lecturettes for students who are interested in learning more about higher education and talking to teachers about what activities they and their students want to see in the classroom.
"WISE believes that giving back and sharing our experiences with youth is necessary. We have a duty to prepare those born after us for the world they will end up leading, and starting with the young students we share campus with is a great way to achieve those efforts," White said.
WISE holds meetings every Wednesday at 6 p.m. in Century Hall on the Polytechnic campus, either planning for some of their outside events or spending time connecting socially. The group also holds a monthly professional development event, ranging from mental health awareness to networking and even self-defense. Being a part of WISE has not only given each of the students a chance for professional development and networking but has also given them a community of women they know they can depend on. 
"As a transfer student from outside of the state, I found it difficult to find a group of friends here at Poly. Especially those who were women and understood the unique experiences that come with being a woman," White said . "When I asked my advisor about social groups or clubs I could join, she automatically directed me to WISE. I felt so much kindness and was welcomed with open arms when I attended my first meeting."
"The women on the Polytechnic campus need a sense of inclusion, and they found it within WISE," Ayala said.
Interested in joining? They are open to any and all students in the STEM fields. Send Lien White an email (ljwhite8@asu.edu) to connect with her about becoming a member. Or follow their Instagram @asuwise or Facebook page WISE@ASU-Polytechnic.
4 minutes